Overview
The arrival of new information age has opened new doors of vast medical information. Digital healthcare services have become an integral component in the medical field. Various technologies are designed that are constantly changing and improving with time. Recent healthcare trends include smart wearable devices, artificial intelligence and adoption of big data as health analytics.
The smart devices are being used widely as they help to monitor routine activities, assess heart rate, and sleep patterns. Software-based applications are designed that help to improve consumer fitness levels and determine any health concerns. Similarly, big data is being utilized to determine significance of analytics in performing advanced analysis and data mining. An effective use of robust analytics has the potential to transform healthcare and provide meaningful medical information.
Recent healthcare trends
Artificial intelligence is used due to its wide spectrum of clinical applications. It is helpful in clinical-decision making, assists in robotic surgery, promotes advanced imaging analysis and detects genomic patterns related to specific phenotypes in human diseases. Although, there are several advantages of these new technologies but issues of patient's privacy have been raised.
Electronic Health records (EHRs) confidentiality and security is of prime importance. The healthcare professionals and administrative staff should be trained to understand EHRs functioning, its significance in maintenance of patient's data, and how regular cyber security checks are being conducted to ensure that at all times the data is secured
Let's address the role and challenges of each of these technologies to understand the current status and how they will influence the future.
Artificial intelligence in healthcare: Friend or foe
Artificial intelligence: AI can be defined as a branch of computer science that aims to gain insight and develop intelligent entities, often created in the form of software programs. AI systems are used in different medical domains such as radiology, pathology, ophthalmology, dermatology, and image-based diagnoses.
Advantages
An advanced version of AI incorporates deep learning system. One such novel design has been approve by the FDA (2018) that is used for diagnosing cardiovascular diseases based on analysis of MRI images.
Several biomedical laboratories are working with the help of robotic systems that are managed by AI.
Automated robotic systems are used to act as a guiding tool in surgical interventions. It is just a matter of time when AI will become an integral part of healthcare settings and reshape the medical field as a whole.
Challenges
Machine-earning based models have befits as well as challenges of their own. Technical, social and ethical issues lie ahead as progress is being made in medical practice.
AI models depend largely on huge amount of training data, hence precaution should be taken to select data that represents specific population.
It may become difficult to interpret results without human assistance as correct analysis and usability in medicine will depend on appropriate interpretation and analysis.
Another problem associated with AI is that most of the research is based on retrospective data. In order to validate the real world utility further studies should be conducted that can assess models and systems effectiveness in clinical settings.
Impact of Digital health technology: Privacy and confidentiality of EHRs
Electronic health records (EHRs) are digital records consisting of patient's personal information related to clinical health data, and stored electronically in a healthcare setting. EHRs are beneficial and helpful to a great extent, however there are concerns related to the integrity and confidentiality of stored data.
Research shows that threats have emerged at different stages of data processing including the data collection, transmission level and storage level. Healthcare systems are exposed to malicious attacks which damage its effectiveness and hampers the performance.
Privacy and confidentiality of EHRs
Attack at the data collection stage may result in altered information, resending data messages, and loss of personal healthcare data.
Attacks at transmission level may cause threats during transmission. This can include spying, interrupting communication, and signals to block the network.
Attacks at storage level may pose risk to patient's medical information, modify the personal data and alter the configuration of monitoring servers.
Future perspective
Quality of healthcare delivery to a large extent depends on the protection and security of e-Health systems.
The issues of confidentiality and cyber security should be taught as a part of educational training to increase its awareness among the hospital administrative staff.
In addition, ministries of health should include short courses and sessions to strengthen their overall knowledge related to EHRs.
It will make the hospital staff feel more comfortable if few innovative strategies are brought into action such as selection of appropriate and qualified candidates who understand the process of safety and ensure all of patient's health information is integrated in the system.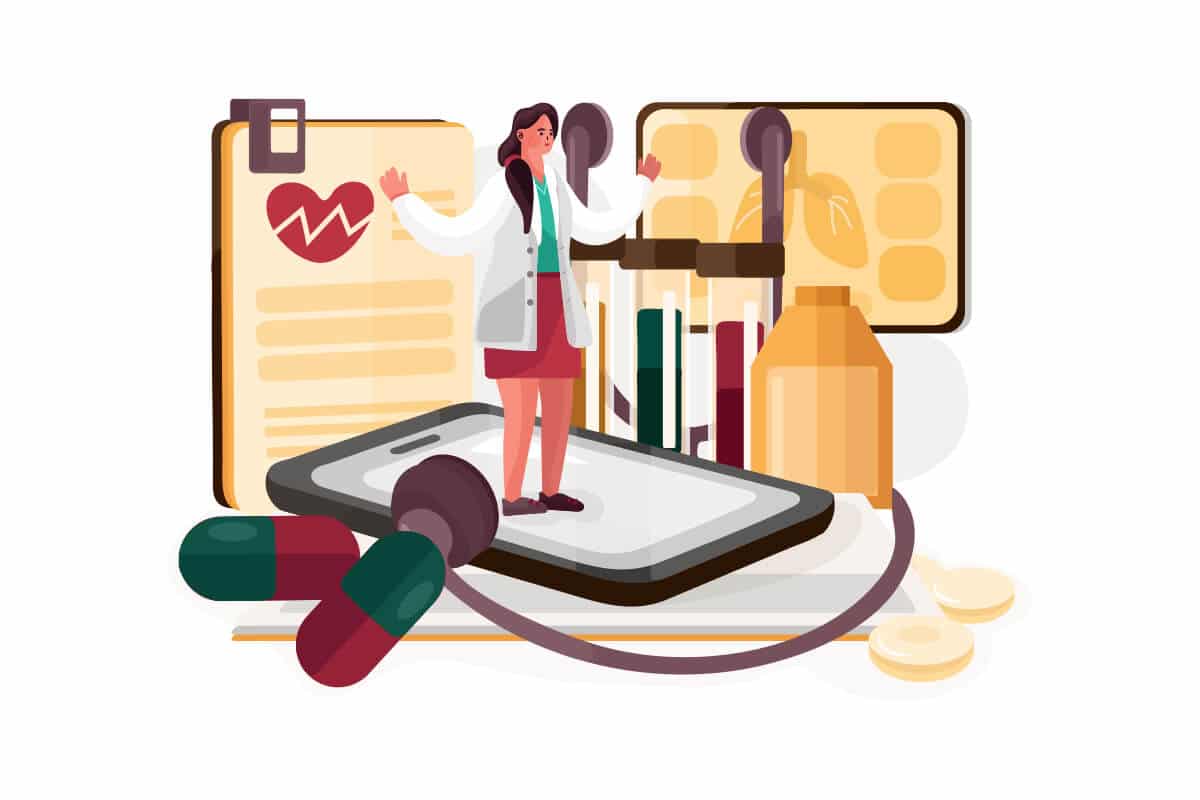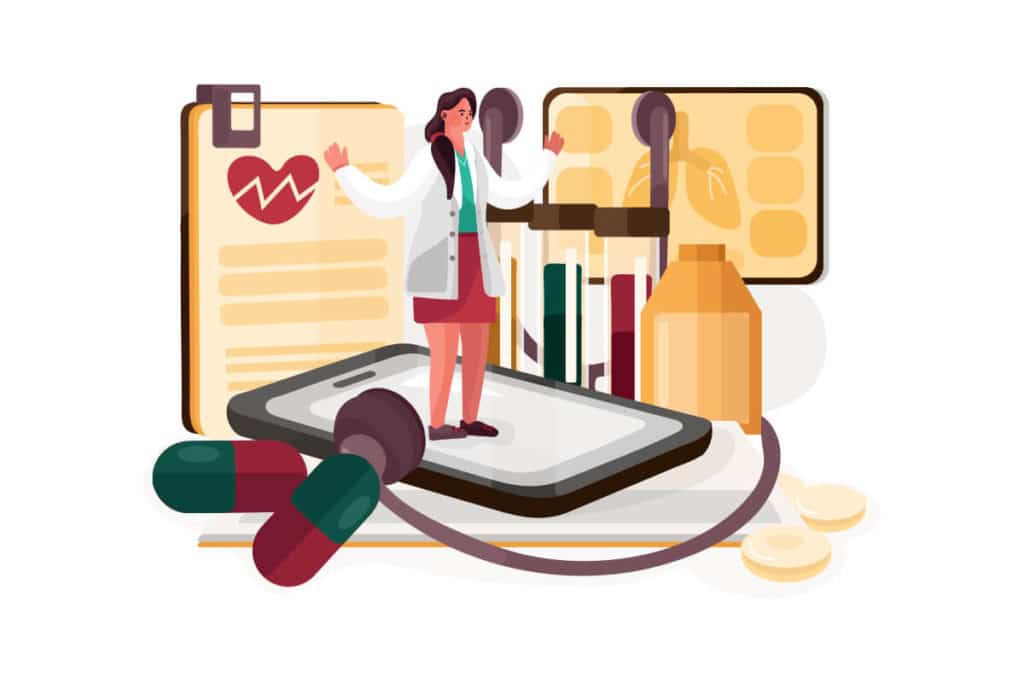 Smart wearable devices: Current status and applications
Smart wearable devices are widely being used for health monitoring (HM). These devices consist of different types of sensors, miniature wearables and implantable sensors that assess overall body's physiological parameters.
Biosensors can be used to evaluate heart rate, skin and body temperature, electromyograms (EMGs), or SpO2 etc. These devices work on real-time processing.
Advantages of smart devices
Recent research has developed advanced diagnostic devices that can be used for point-of-care testing. This novel tool helps to perform patient-side clinical analysis both in indoor and outdoor settings.
Regular monitoring helps to detect symptoms and provide appropriate treatment such as in respiratory diseases, cardiovascular problems or insomnia.
Development of wireless medical instruments is opening new dimensions. Smart instruments that combine biosensors with wireless devices can easily monitor older individual at home or a patient undergoing surgery.
Recent research has focused on designing wearable belts that help in controlling posture, and motion after hip surgeries. A waist belt with a wearable accelerometer will be attached to the patient's lumbo-sacral region. It will enable the progress and recovery for post-stroke hemiplegic patients.
Challenges and future perspectives
Although several developments have been undertaken to implement benefits of smart wearable
technologies but further studies should be conducted to analyze user requirements.
A comprehensive approach is needed to integrate user health and wellness goals with the present situation. Clinical data should design a wholesome picture instead of monitoring a single disease.
Smart devices have the capacity to integrate medical informatics and biomedical engineering with healthcare applications
Apart from medical knowledge, future wearable healthcare system should also take into consideration social sciences, ethics, psychology, economics, and law.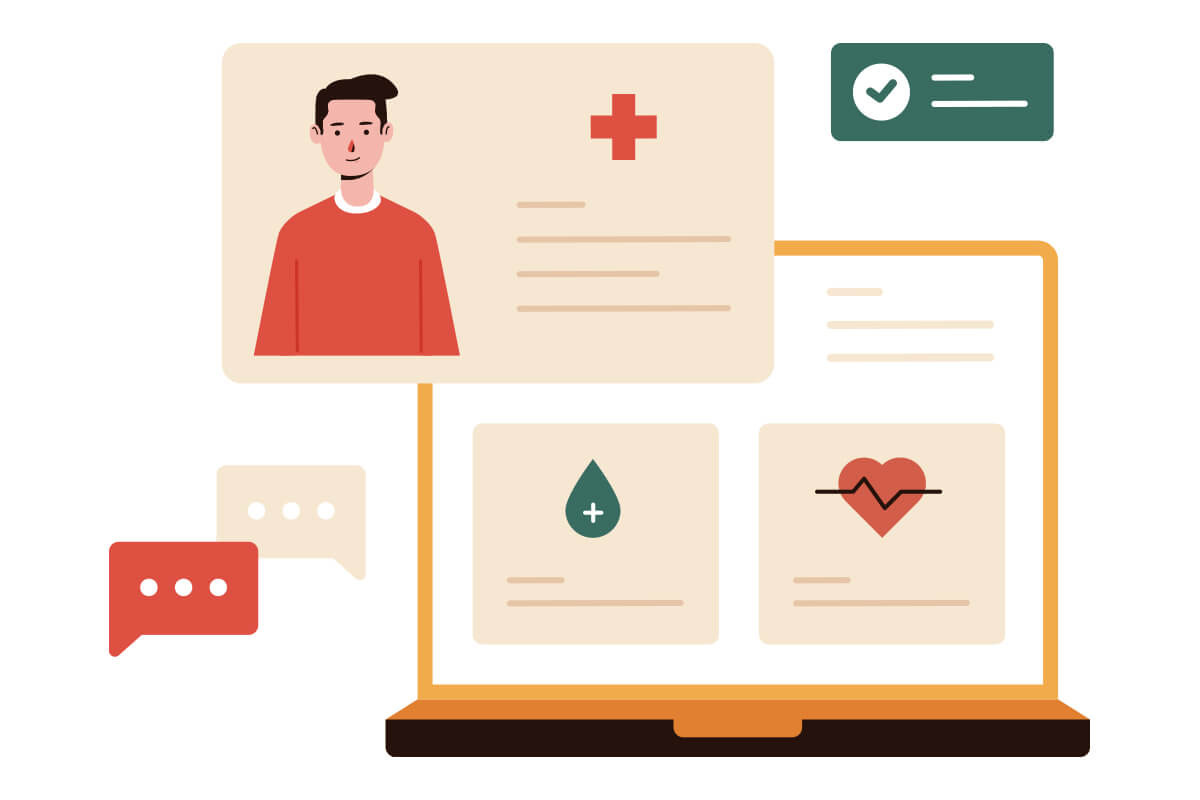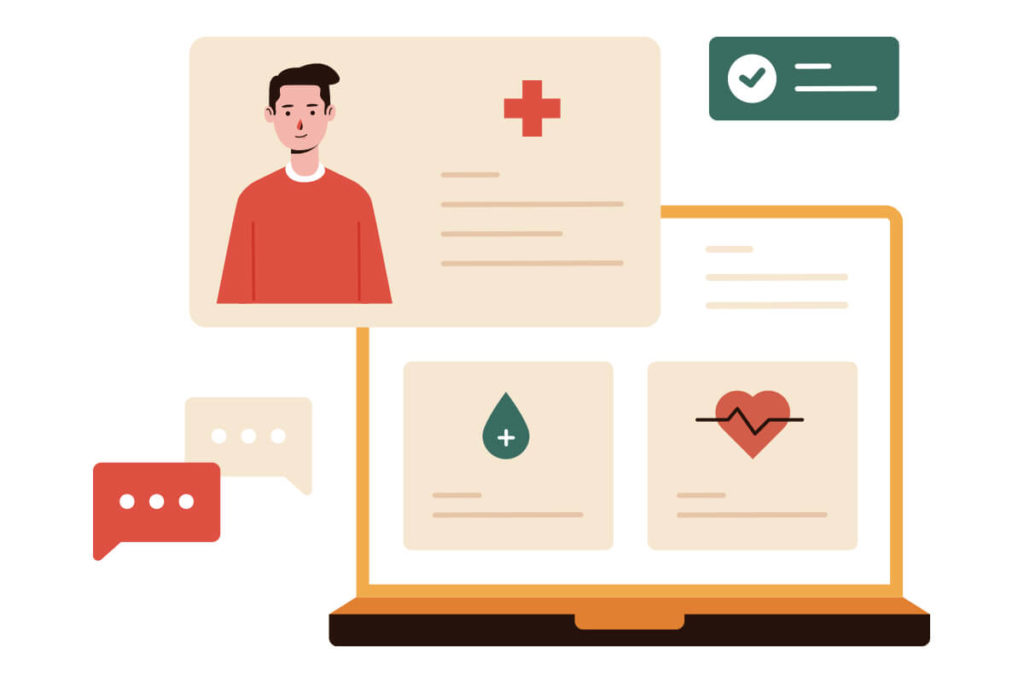 Big data in healthcare
Currently, there is torrents of data present everywhere. Sensors are able to capture data at a fast pace. An integrated system is able to sense, interpret and integrate several events designed according to the situation and activity. Machine learning models can perform analysis and use big data to design customized applications based on our behaviors. Big data works on reality mining and is able to extract information that adds value in patient diagnosis and disease management.
Advantages of big data
HealthConnect system is one of such analytics system that is helping medical companies to get adequate information and ensure that EHRs are effectively used.
A company Ginger.io has created a mobile application to track patient's behaviors through their phones and provide therapies based on their requirements.
Another application known MapReduce has performed analysis of large-scale medical images
Big data initiatives has the potential to revolutionize the healthcare sector. Since 2010, various industries have adopted new healthcare applications and more than 40% of them have implemented predictive analytics.
Conclusion
AI, smart devices, EHRs and big data have enhanced clinical diagnosis and improved decision-making. Interestingly, digital technologies are the future of medicine. Medical practice is influenced by all these developments. Whether it is disease detection and management or building molecular and genomic science digital healthcare systems are everywhere.
AI applications are integrating deep learning models to understand the disease and underlying etiology in a better way. Smart wearable devices are reducing medical costs, and providing readings of physiological parameters in outdoor and indoor settings. EHRs have standardized data framework which is patient-centric and virtually linked to data across electronic medical records (EMRs) and electronic patient's records (EPRs).
The concerns regarding safety of interoperable data has led to development of safe and secure models that ensure all the information remains confidential. Lastly, collection of data with the all recent digital technologies will only serve the purpose if correct approach is taken to include selected group of population and focus on the overall well-being of the patient.