There are many different types of hospital beds. From those utilized in the ICU to those preferred for homecare, choosing the best hospital bed for your needs can be overwhelming. However, when choosing a type of hospital bed, it is important to consider all possible qualities that they offer.
Hospital Bed Qualities
Manual vs. Electric
Manual beds are precisely as they sound; they can be adjusted up and down, but these adjustments must be done manually. While this doesn't usually impact the patient, it does create more strain on the caregiver. However, manual beds are cheaper than their electric counterparts.
Electric beds can either be semi-electric or full-electric. Semi-electric beds have their height adjusted by a remote but changing the head and feet positions is still completed manually. With a full-electric bed, all adjustments are done through a remote. As expected, the more adjustments done with a remote, the higher the cost of the bed.
Bed Size
A standard-sized hospital bed has dimensions of 80 inches by 36 inches, but beds can be both longer and wider. Dimensions of the preferred bed will depend on the dimensions of the patient. There are also some beds, termed bariatric beds, that can handle higher weights.
Bed Accessories
In some cases, the hospital bed consists only of the bed frame, on which can be placed whatever mattress the patient or facility wants and needs. Some beds may also come with bed rails, which are an important accessory for patients at risk of falling out of bed.
Some beds include safety alarms that sound if the bed is empty. Additional beds may be lower to the ground, making it easier for the patients to get into and out of bed, preventing any serious falls and injuries. Some beds even come with a "CPR mode," which puts the bed into a horizontal position with just the touch of a button, making it easier for hospital workers and caregivers to provide resuscitation.
Hospital Bed Locations
Below are different locations where a hospital bed is used. What bed is best depends on the needs of each site and its patients.
Intensive Care Unit (ICU)
The ICU is the section of the hospital where patients are placed when they are seriously ill. Because of this, ICU beds require different specifications than beds in other medical areas. Beds in the ICU also benefit the most from specific criteria and additions to their beds, whereas beds in other locations do not require as much.
First and foremost, a bed in the ICU needs to be electric, making it easier for the patient, their family, and medical personnel to get them in a comfortable position, whether sleeping or eating. ICU beds should also have "CPR mode" since these patients are typically most likely to require resuscitation in an emergency.
It is also recommended that ICU beds have a built-in IV pole with hooks. It is common for patients in the ICU to require an IV for some type of fluid. In the case of an emergency, it can be challenging to transport both the bed and the IV pole separately, especially while the patient is still connected to their IV. This is where a bed with a built-in IV pole becomes beneficial and helps to reduce the risk of damaging the IV supply or injuring anyone in the transport process.
Yet another beneficial component of ICU beds is removable head and footboards, and this quality has two benefits. The first benefit is that, in an emergency, the headboard can be removed, allowing the medical personnel to stand behind the patient. This enables more people to work around the patient, and it is also beneficial if the patient needs support breathing because it gives the staff better access to the head.
The other advantage to removable head and footboards is that it is easier to perform prone positioning, which is the rotation of the patient from a face up to a face-down position. This position helps to improve external respiration and prevents acute respiratory distress syndrome in critical care patients.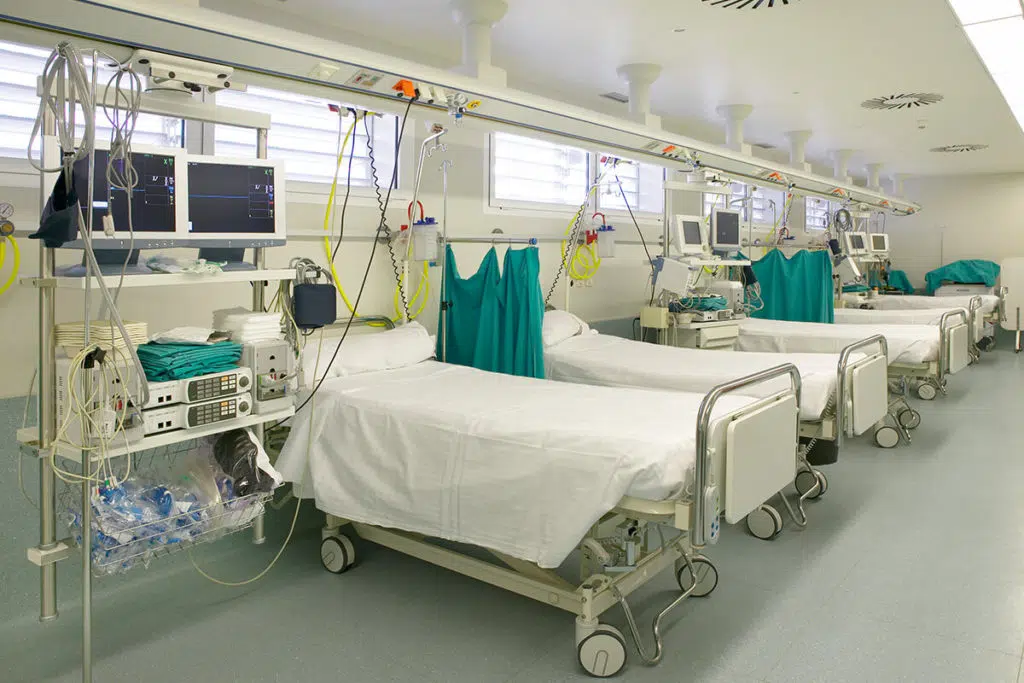 General
The best kind of general hospital bed will be similar to an ICU bed, but it likely does not need as many accessories. Since general beds can still be wheeled throughout the hospital, it is still beneficial to have side rails and an attached IV pole with hooks.
Many general hospital beds are also electric since it makes it easier for the patient to find a comfortable position and helps nurses and other medical staff adjust the bed when needed.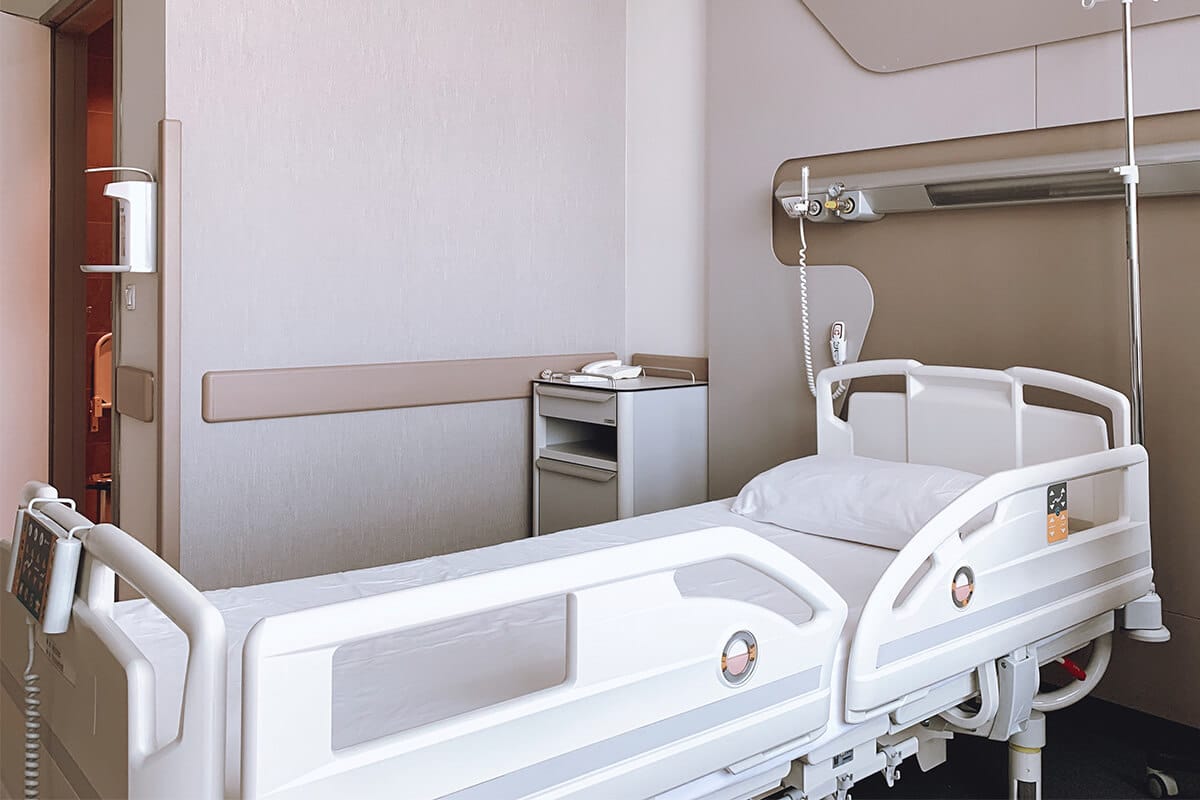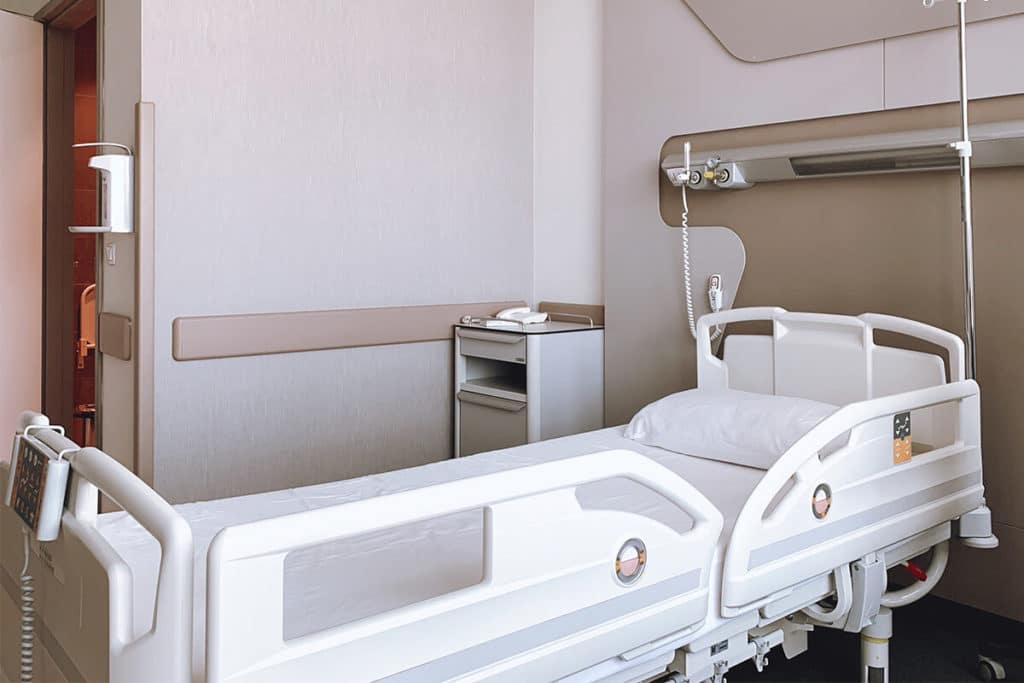 Emergency Room
In most cases, beds used in the emergency room are similar to those used generally throughout the hospital, but with a few more accessories.
Since emergency room beds are often wheeled throughout the hospital, whether for testing or for surgery, side rails and an attached IV pole with hooks are very important. Similar to ICU beds, it is also beneficial for emergency room beds to have a "CPR mode" since patients in the emergency room may need resuscitation.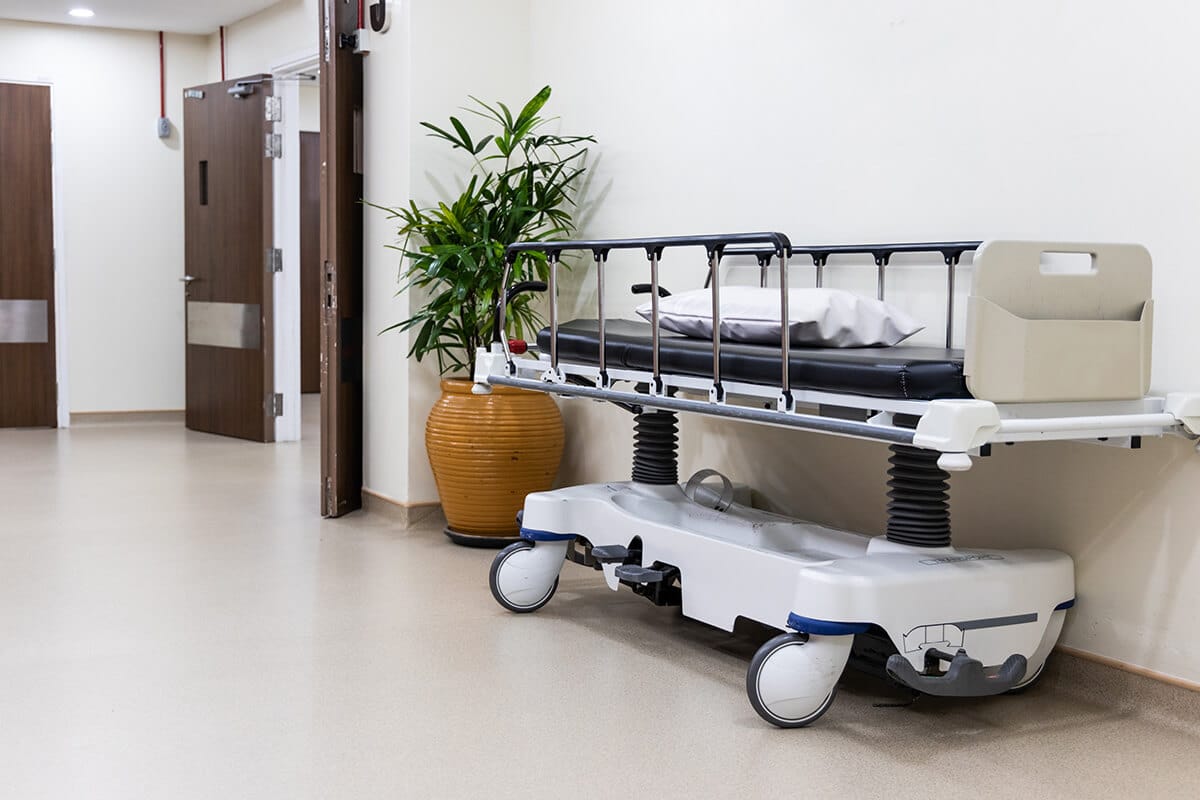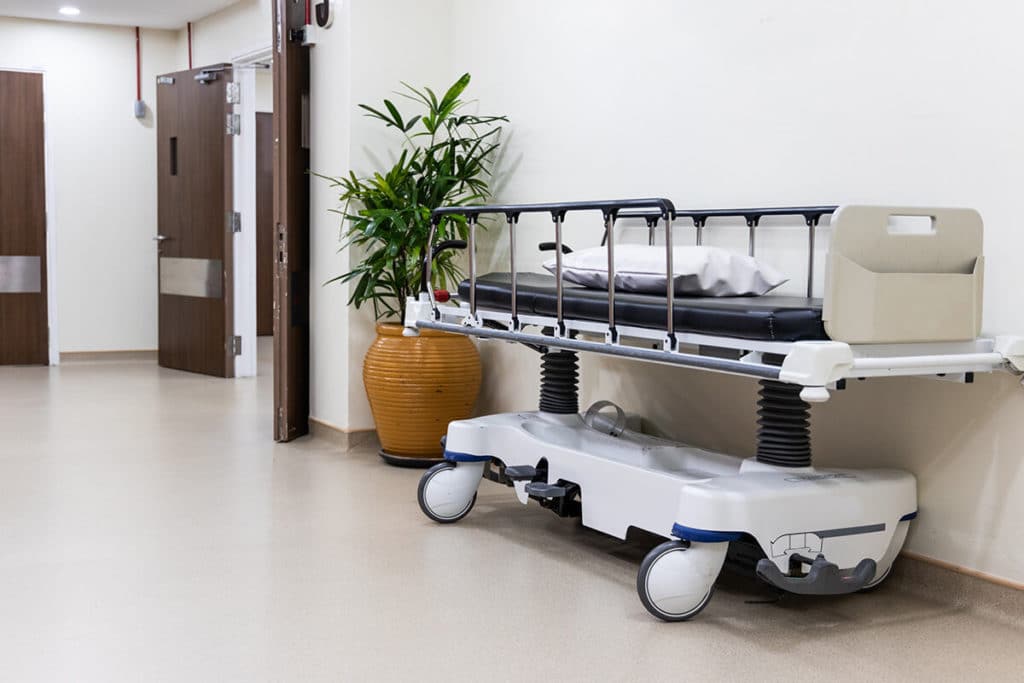 Homecare
Choosing the best homecare bed will truly depend on the patient and their needs. Whether or not to use a manual or electric bed will depend on if the patient will spend a lot of time in the bed (in which case an electric bed would be best) or if they will only be using the bed for sleeping and lounging.
The best homecare bed will also depend on the physical limitations of the patient's caregiver and if they can handle manually changing the bed. The patient's budget must also be considered as an electric bed is more expensive.
Additional decisions can include an IV pole with a hook if the patient is connected to IVs and "CPR mode" if the patient has a condition where they might need CPR.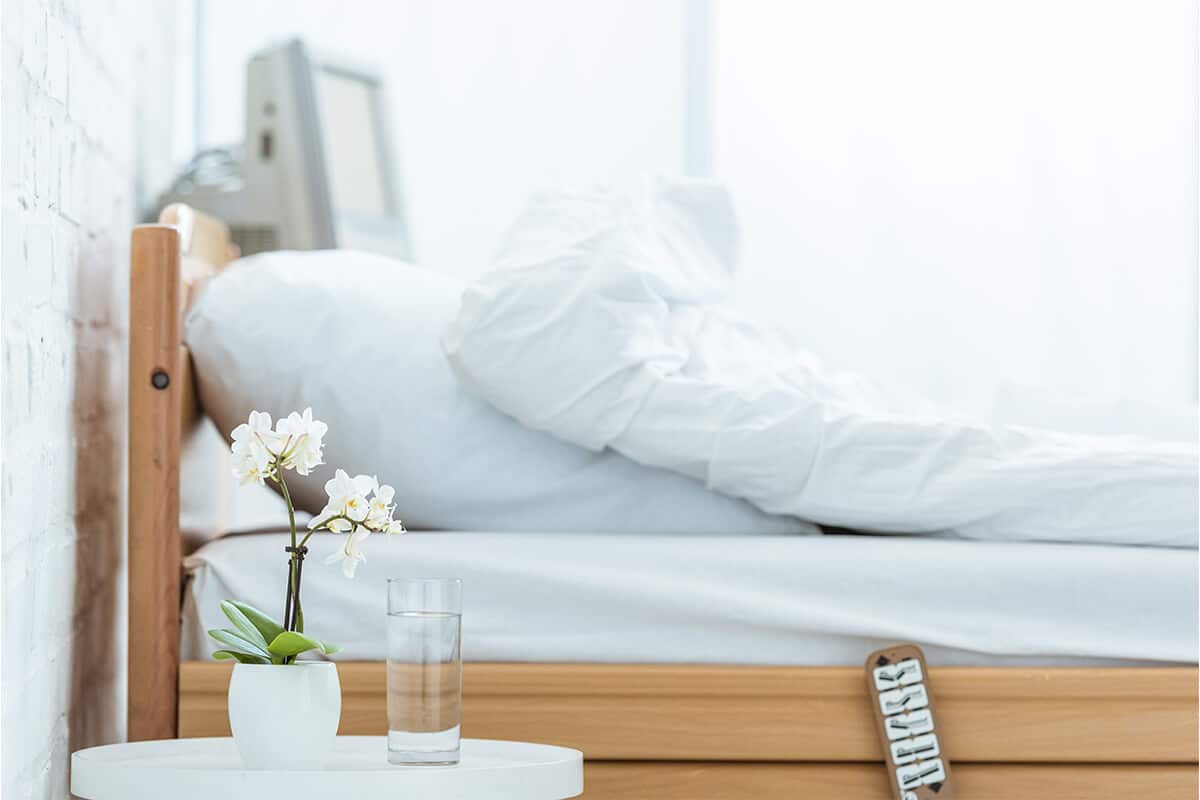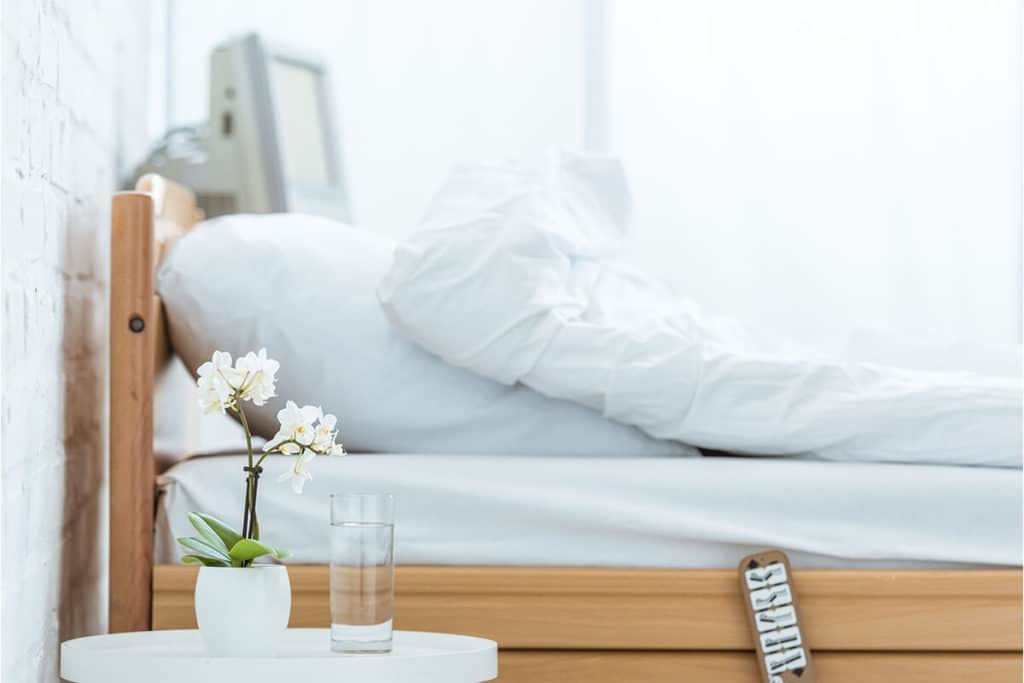 Summary
When choosing the best hospital bed for a specific situation, there are many things to consider. Electric vs. manual, bed dimensions, and accessories are just some of the many variables in hospital beds. The best hospital bed for each situation will depend not only on what commonly happens in each area but also on the needs of the patients using the bed.